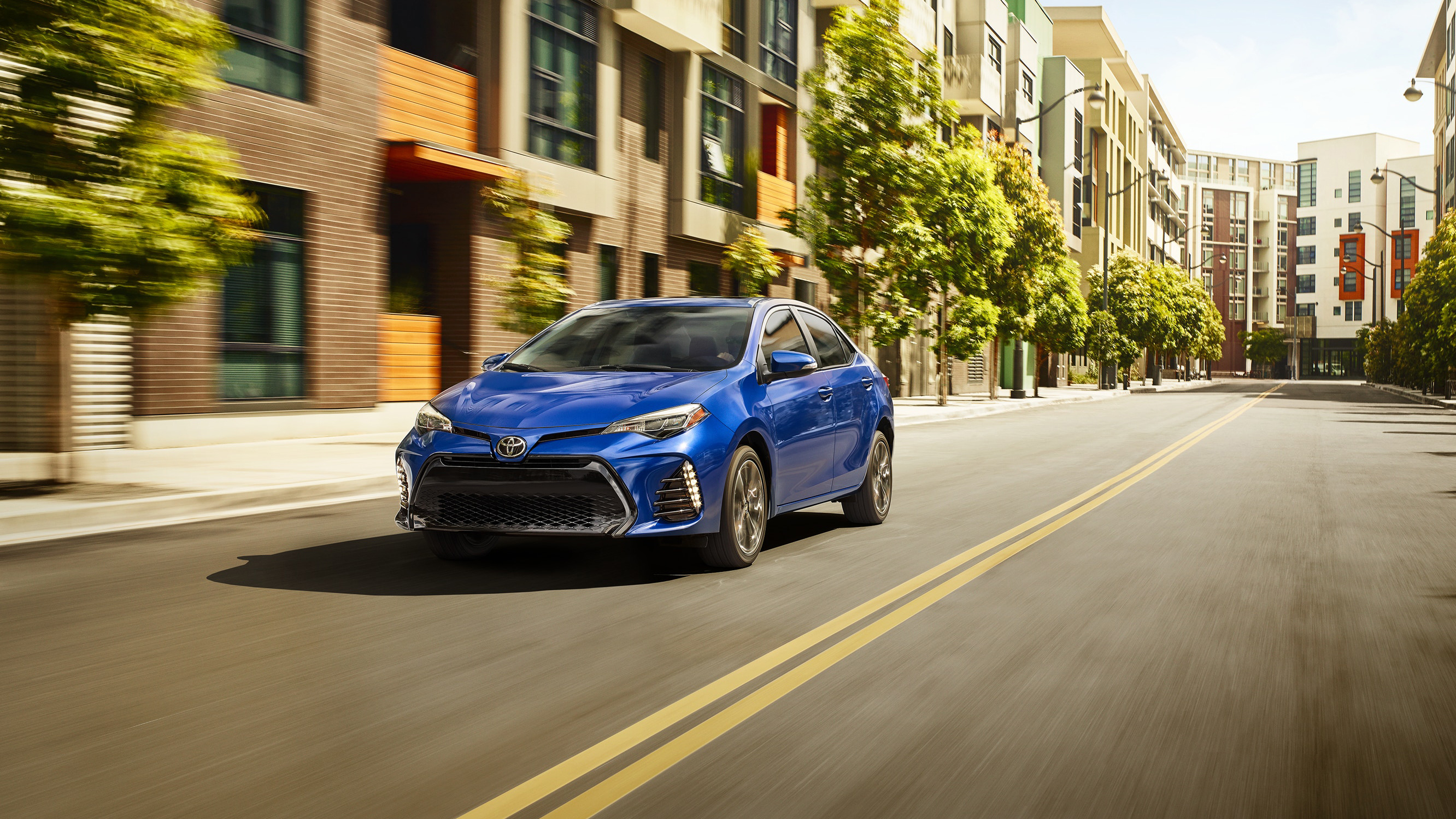 Toyota Corolla: Safe and Versatile
The Toyota Corolla is recognized as the best-selling car in the world for a reason: it's adaptable, dependable, and affordable. Its long-lasting appeal isn't only defined by its modest price tag–the Corolla has demonstrated a serious value with each model manufactured.
The Corolla has grown and adapted quite a lot since the 1960s, but it has always delivered on safety and reliability. It's always been an economically wise choice, not just for its humble sticker price, but for its outstanding fuel-efficiency. Responsive brakes and smooth steering make the Corolla fun to handle, and the suspension system is ready for any unexpected bumps in the road.
It may surprise you to learn how affordable it is to drive home in a new Corolla. If you're looking for a dynamic and dependable Corolla or any Toyota around DeKalb, call or visit us at Toyota of DeKalb today.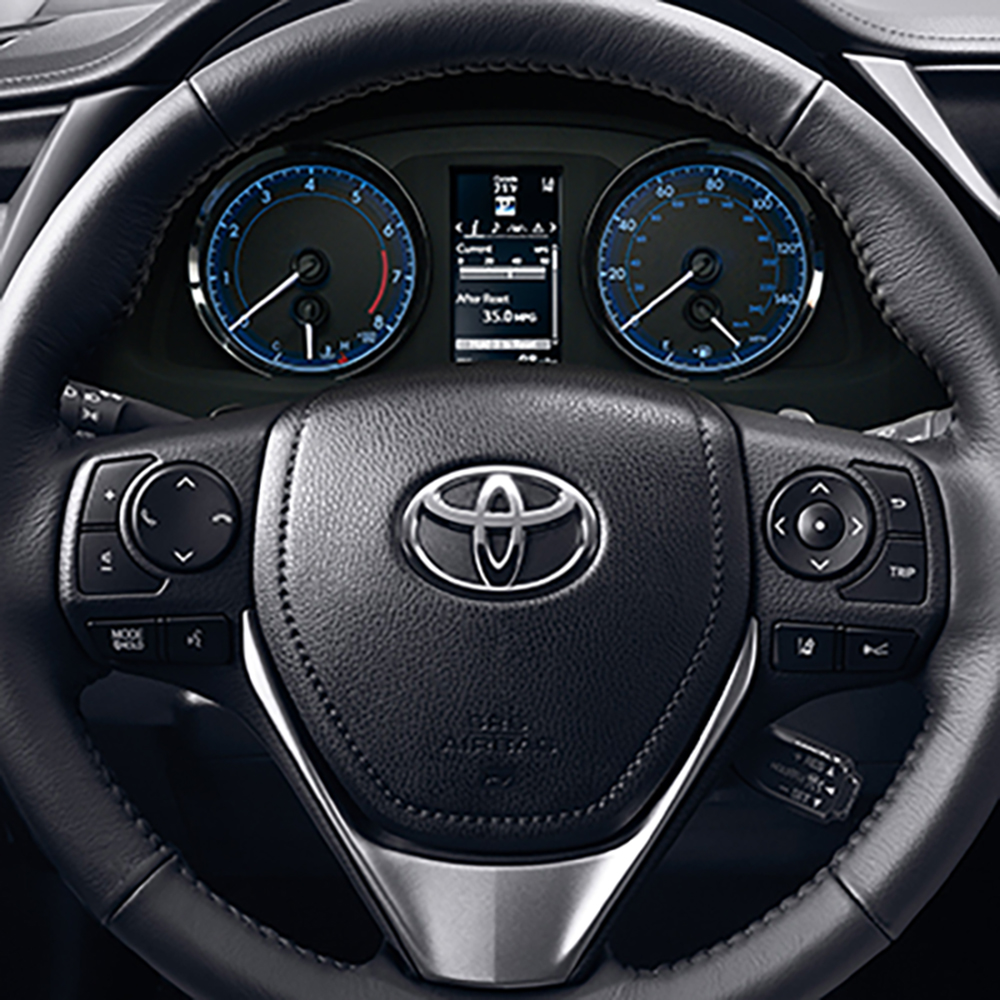 What's New In The 2019 Corolla?
When drivers indicated that they wanted a hatchback, Toyota delivered. The 2019 Corolla Hatchback considers everything we loved about the Corolla sedan and enhances it with Apple CarPlay and Amazon Alexa capability, plus extra cargo space.
The Corolla's modern design features for lively curves, now with a sportier look compared to the original compact cars. Inside the cabin, the hatchback houses a clean interior that can comfortably seat five with lots of legroom. The hatchback's expanded cargo space offers more storage capacity than ever before, and the rear seats can fold down with a 60/40 split to maximize that room. If there's a baby on board, the Corolla offers two sets of lower anchors and three sets of tether anchors to facilitate car seats.
Every 2019 Corolla comes standard with rearview cameras. Both the hatchback and sedan come with intuitive, user-friendly technology including the touchscreen, Entune infotainment system, speaker system, and more. The sedan carries the Toyota Safety Sense P bundle, which guards passengers with pre-collision detection, adaptive cruise control, and other safety tech.
The hatchback features Toyota Safety Sense 2.0, the absolute latest in Toyota's safety research and development. Features include lane departure warning, road sign recognition, low-light vehicle and pedestrian detection, and more.
The History of the Corolla
Toyota debuted the Corolla to the U.S. in 1968, and it quickly showed itself to be an affordable, reliable ride as both a station wagon and sedan. When drivers made it clear that they wanted a larger vehicle, Toyota went back to the drafting table. In the early 1970s, the Corolla came back with a bigger frame, receiving a warm reception within the American automotive market.
The Corolla continued to evolve leading into the 1980s, with a new shape and style to suit the changing driver preferences. During this time, it established itself as a top-seller across the world. While its appearance has changed significantly with the release of new models, the Corolla has always delivered on drivers' expectations and needs.
We Have the Corolla at Toyota of DeKalb
At Toyota of DeKalb, we'll do everything we can to make your car-shopping experience as seamless as possible. We carry a huge variety of new and pre-owned Toyotas across a wide range of trims and price points. Checkout our inventory online or come by the lot to browse our dealership. You're sure to find the Toyota you've been dreaming of in our selection of cars, trucks, and sport utility vehicles. Whether you're looking for a new Corolla or any other dependable Toyota model, our knowledgeable staff will be happy to help
While you're here, remember to ask about our financing options.