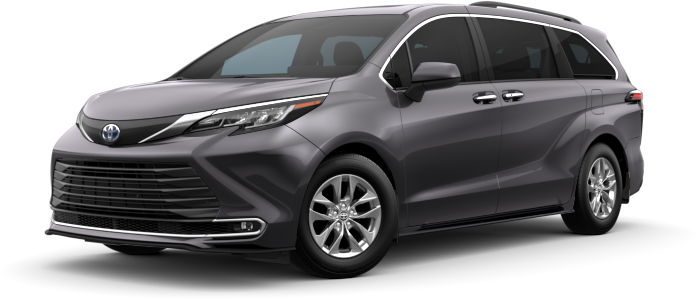 Toyota Sienna Offers near Byron, IL
The Toyota Sienna is a favorite among drivers because it is a practical minivan with excellent driving dy-namics and safety features. The car has over 20 years of impressive history. Minivans tend to slot be-tween crossovers and traditional SUV options in size, handling, and features. The Toyota Sienna is com-fortable and perfect for commutes. It also works well for getting you and your loved ones to various obliga-tions, be they school, errands, or vacation. Through the years, the Toyota Sienna has kept with modern vehicle trends, with improved driving equipment and even hybrid characteristics in the new model years. The most modern Toyota Sienna cars compete with other mainstream car brands on affordability, info-tainment features, and comfort. You should also be able to store as much stuff in the cargo hold as any large SUV or truck-like vehicle.
If you are interested in learning about the Sienna, read further to discover more about the most recent models. This article will also cover the history of the Sienna, so you can see how it stacks up against com-petitors. Before visiting us at Toyota of Dekalb to check out the minivan in person, please check out our online inventory of cars for sale near Byron, IL.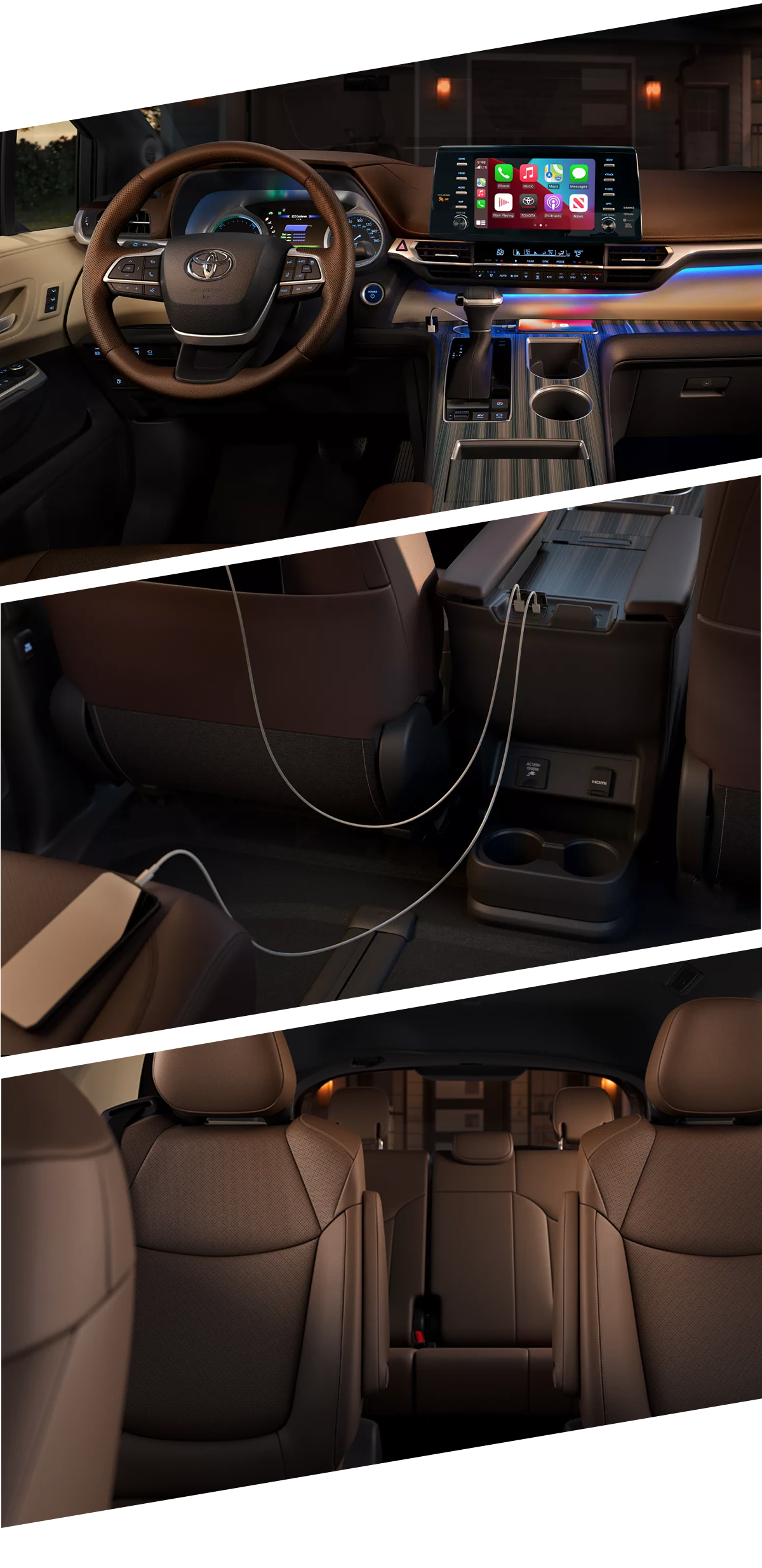 What's New in the 2022 Toyota Sienna?
The Toyota Sienna received a complete overhaul with the intro of its fourth generation in 2021, and the 2022 Toyota Sienna continues to impress. The most notable change in the fourth generation was the standardization of the Toyota Sienna's hybrid powertrain over the formerly available V6. A redesign of the body has also given its passengers more room to stretch out and stow their belongings. Upscale models receive nice trim, like faux-leather upholstery in the XSE. Inside, the 2022 Sienna treats passengers to a 9-inch infotainment touchscreen, with Apple CarPlay® and Amazon Alexa® as standard features. Equipped for the modern family, the 2022 Sienna also serves up satellite radio, a Wi-Fi hotspot, and seven USB charging ports. Base models have a stunning six-speaker setup, while a JBL stereo is included on every Limited and Platinum model. You can also opt for an in-cabin rear-seat screen to keep your backseat oc-cupants occupied.
Because of its hybrid powertrain and technology-packed interior, the 2022 Sienna is a great addition to any garage near Byron, IL. It competes on drivability and efficiency. You also get unforgettable safety fea-tures, which earned the Sienna a 5-star safety rating from the National Highway Traffic Safety Administra-tion. If you want a car that pulls out all the stops, come check out the 2022 Sienna for sale at Toyota of Dekalb near Byron, IL.
History of the Toyota Sienna
The Toyota Sienna has a short and sweet history. Its first generation debuted in 1998, and, despite its spelling, it gets its name from Siena, Italy, famous for its wine and horse races. The Sienna has always reflected the quaint yet busy lifestyle of the Tuscan region of Italy. When it first debuted, it had a front-wheel drive and shared many characteristics with the Camry. It developed from this starting spot into an all-wheel-drive van in its second generation, capable as many utility vehicles on the road with a touch more efficiency. Throughout the years, Toyota has continued to bring more features to the Sienna brand. In its third generation, Toyota gave the Sienna a thrifty inline four-cylinder engine for drivers that care more about efficiency than V6 strength. In the fourth generation, the Toyota Sienna focuses on efficiency and comes with a standard hybrid inline four-cylinder engine. The current generation of Sienna also has pleasantly modern features, including infotainment, entertainment, and safety features. Check out the Si-enna and test-drive one today at Toyota of Dekalb near Byron, IL.
Find the Toyota Sienna near Byron, IL
Whether you need a commuter, road trip machine, or practical car for everyday errands, you should check out the Toyota Sienna. We have it among our many options for sale at Toyota of Dekalb, so please come check them out in person near Byron, IL. The Toyota Sienna has a long history of satisfied custom-ers. At our dealership, you can discuss all your options with one of our trained professionals. We can help you ensure you make the right decision and pick a car that fits your lifestyle and budget.
Please take a look at our online inventory to see what catches your eye. Then, come to visit us at Toyota of Dekalb near Byron, IL. We have many options from which to choose, so there is sure to be something to suit you. Our Toyota Sienna options for sale present a great value on a safe and practical car to our customers near Byron, IL.